Five local firms were nominated by the Council of the Kamra tal-Periti for the prestigious European Union prize for Contemporary Architecture – the Mies van der Rohe Award.
The Award draws attention to the major contribution by European professionals to the development of new ideas and technologies. At the same time, it offers both individuals and public institutions an opportunity to reach a clearer understanding of the cultural role of architecture in the construction of our cities. Furthermore, the Award sets out to foster architecture in two significant ways: by stimulating greater circulation of professional architects throughout the entire European Union in response to transnational commissions and by supporting young architects as they set off on their careers.
Candidates for the Award are put forward by the architects' associations that form part of the Architects' Council of Europe (ACE), of which the Kamra tal-Periti is a member.
At each two-yearly edition, the jury selects two works: one that receives the European Union Prize for Contemporary Architecture in recognition of its conceptual, technical and constructional qualities, and the other that receives the Emerging Architect Special Mention. The jury also selects a set of finalist works to be included in both the Award catalogue and exhibition.
The Winners of the Prize and the Special Mention also receive a sculpture evoking Mies van der Rohe's German Pavilion. The Pavilion is the genuine symbol of the Award. Regarded as one of the best architectural works of the twentieth century, the Pavilion embodies the main objectives that led to the institution of the Award: excellence and innovation in conceptual and constructional terms.
The Fundació publishes a catalogue, which features the selected entries, for each edition of the Award.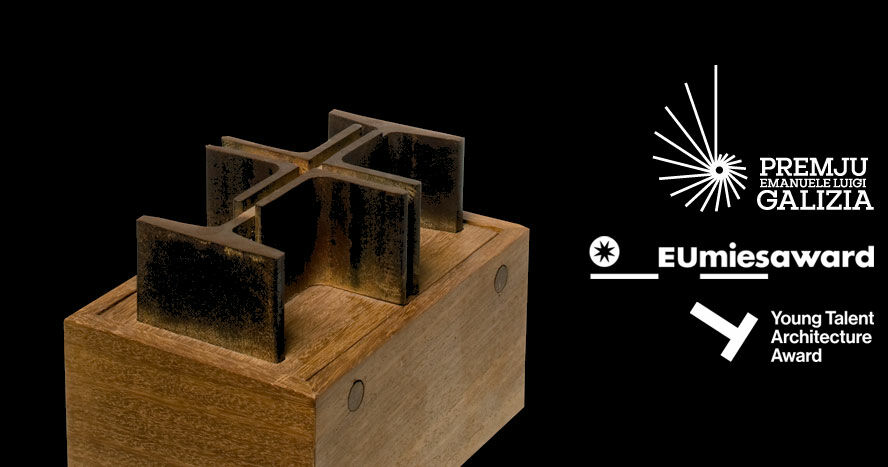 The Young Talent Architecture Award (YTAA) is organized by the Mies van der Rohe Foundation with the support of Creative Europe as an extension of the European Union's Contemporary Architecture Prize – Mies van der Rohe Prize. It is organized in collaboration with the European Association of Architectural Education (EAAE) and the Council of Architects of Europe (ACE-CAE); and World Architects as a founding partner; the European Cultural Center as a partner in Venice; sponsored by Jung and Jansen; and with the support of USM.
By bringing together the most talented graduate architects and the best companies and architectural institutions, the YTAA winners will have the opportunity to find comprehensive strategies that enhance synergies and complementarities with companies and institutions of their interest.
The Kamra tal-Periti was invited to nominate five projects. The nominees were selected from among the best entries in the first edition of the Premju Emanuele Luigi Galizia held earlier this year.
The five nominees are:
CVC Architecture – San Pawl tat-Targa Villa
Winners of the President's Award for Best Overall Project, and Winners of the Quality Architecture Award
ARCHI+ – At the Borderline
Special Mention in the Quality Architecture Award category
Architecture Project – Phoenicia
Winners of the Urban Regeneration Award
TBA Periti – Farsons Corporate Office
Winners of the Civil Engineering Excellence Award and Quality Architecture Award Finalists
Valentino Architects
Emerging Practice Award Winners