Architectural Design Competition for the remodelling of an apartment to provide semi-independent accommodation
SC>2020.3
SPECIALISED HOUSING
PROFESSIONAL SINGLE PHASE OPEN COMPETITION
Block N, Triq il-Wegħdiet, Birkirkara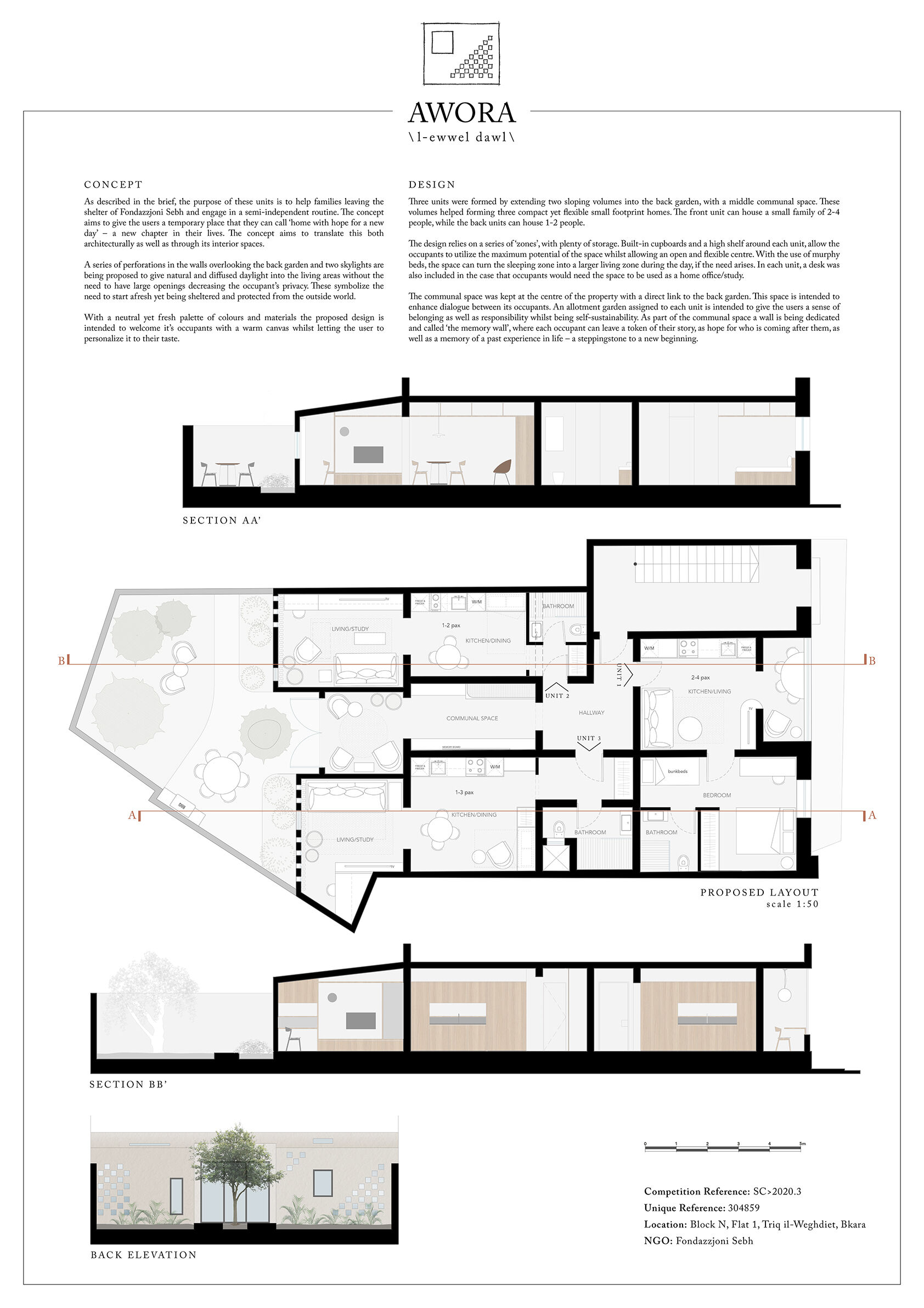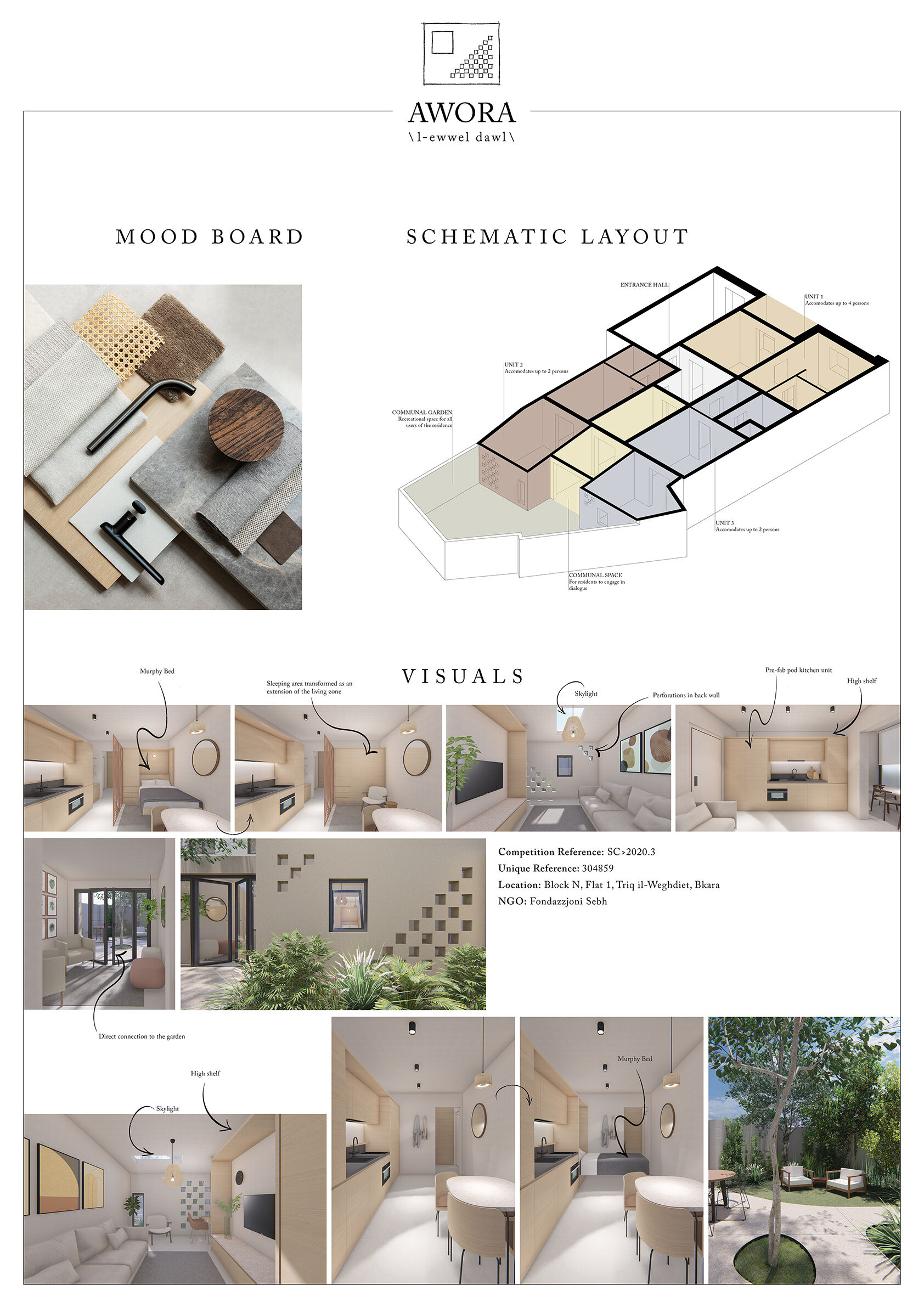 Jury Feedback
The finishes of the interior spaces and architectural treatment of the back facade are well resolved. The quality and layout of the proposed spaces are of good quality. The architectural treatment of the back facade is well resolved. The back-side garden is very well used.  In fact, through the 3 back garden porches we see an element of privacy while still having access to the common garden. The existing tree was kept while more plants were included and a relaxation area was also introduced. The addition of 2 skylights and wall perforation are welcome.
Cost Estimate
€100,000.00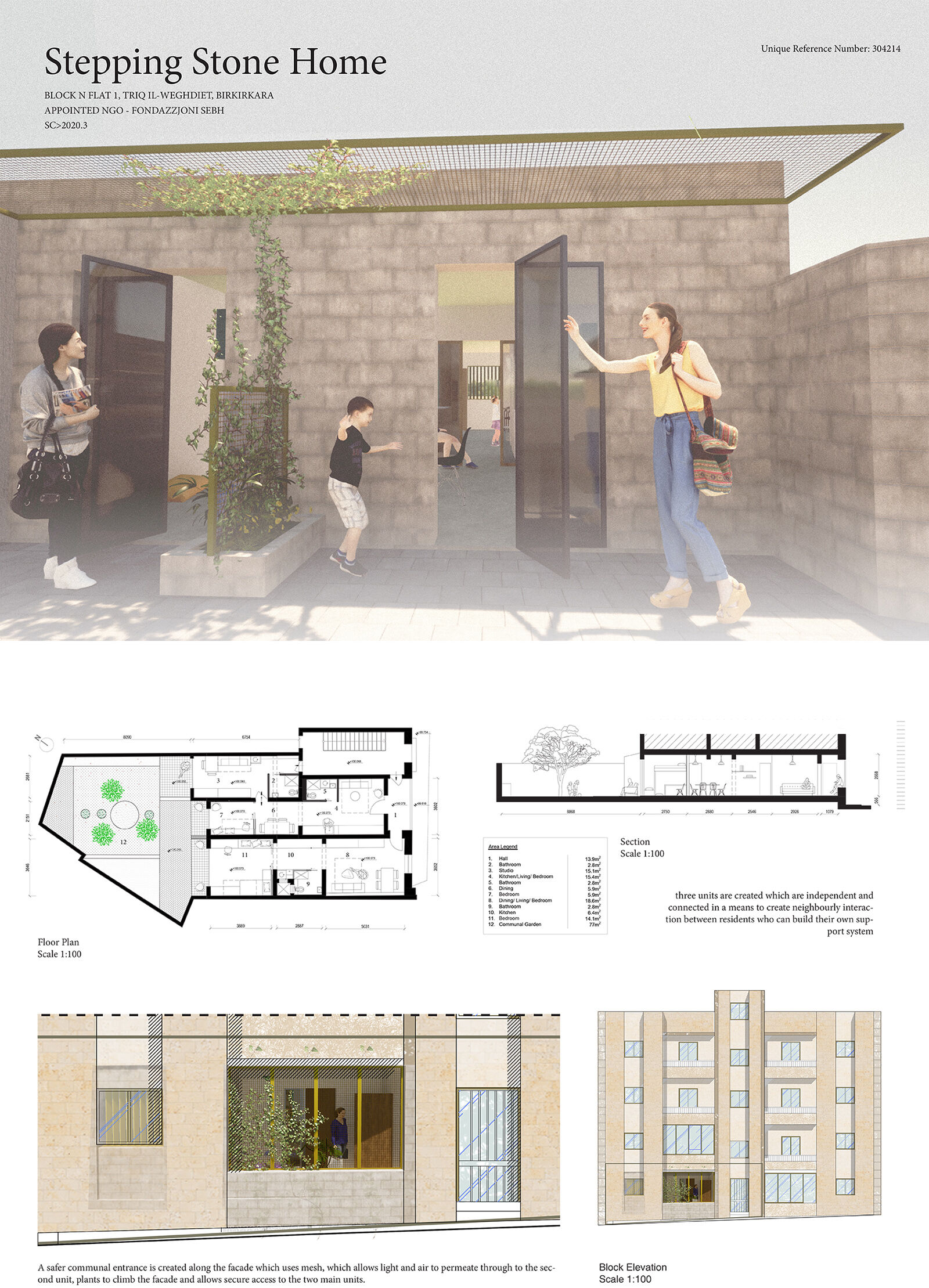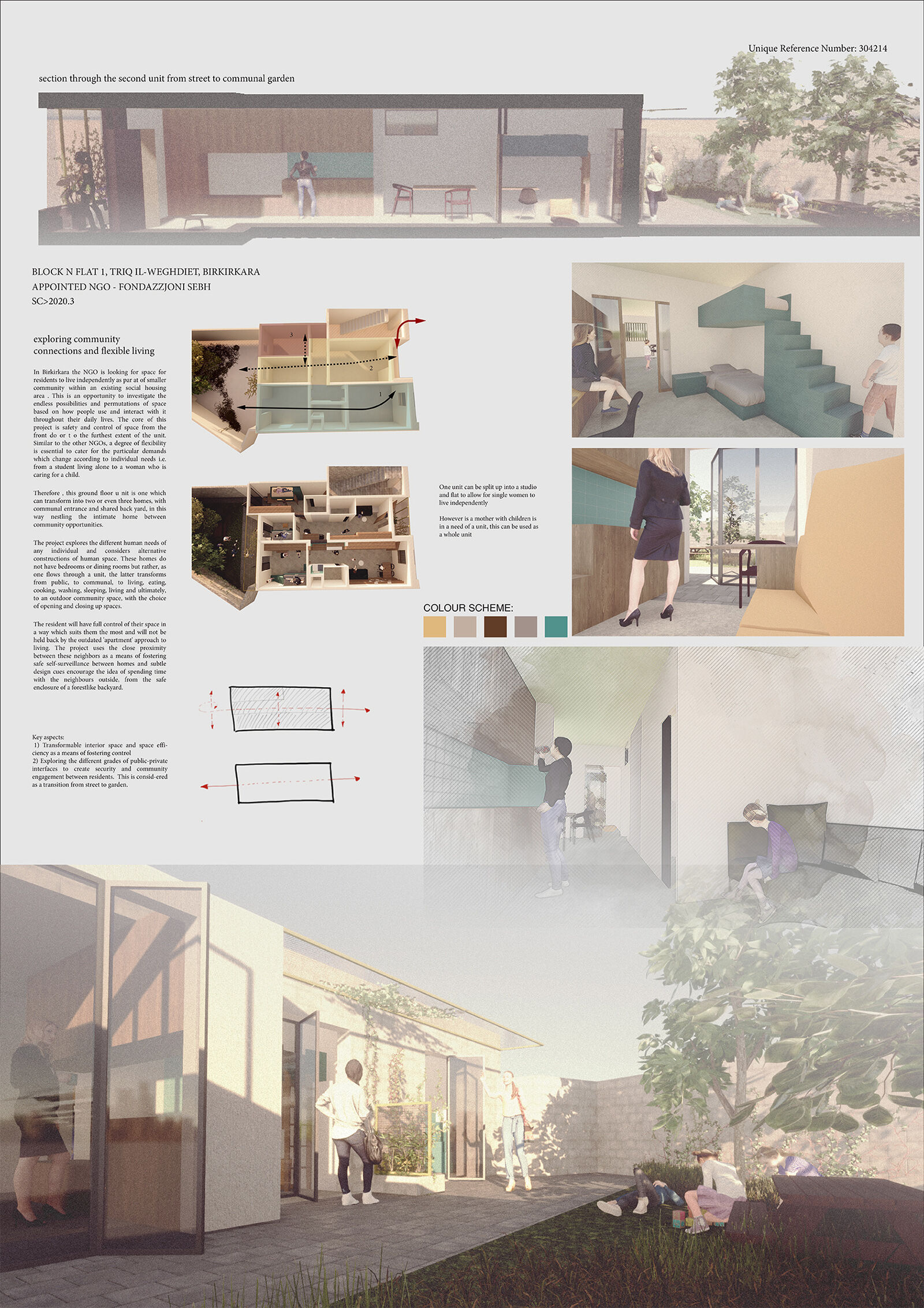 Jury Feedback
Overall, the spatial layout sought to address the NGO's specifications of accommodating 2 to 3 individuals through flexible design. All three proposed units have access to a good-sized common garden. Flexible furniture (foldable beds) may create a sense of impermanence and temporality instead of a homey feeling which the overall policy is seeking to achieve.
Second Runner-up
Alexine Sammut & John Lai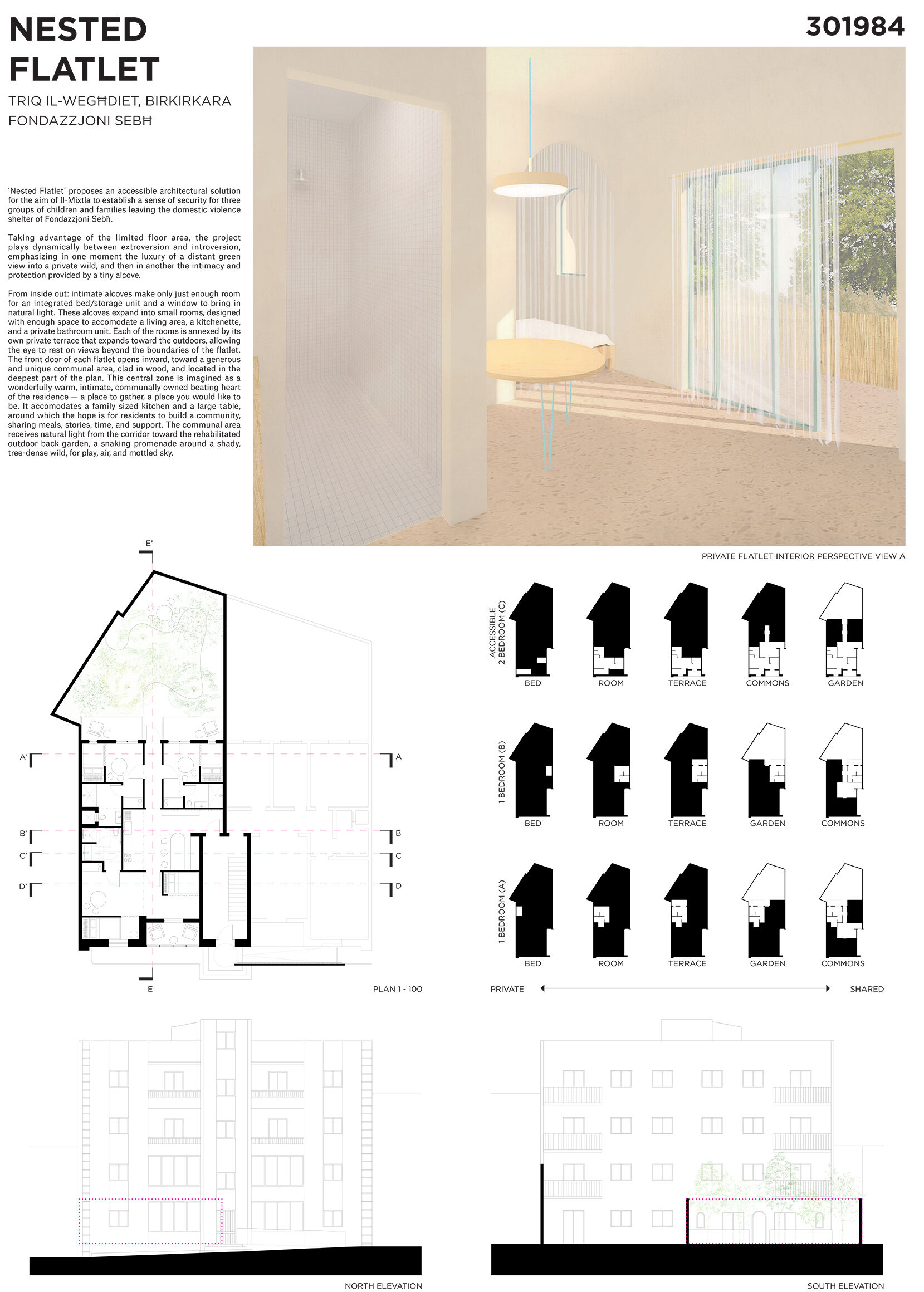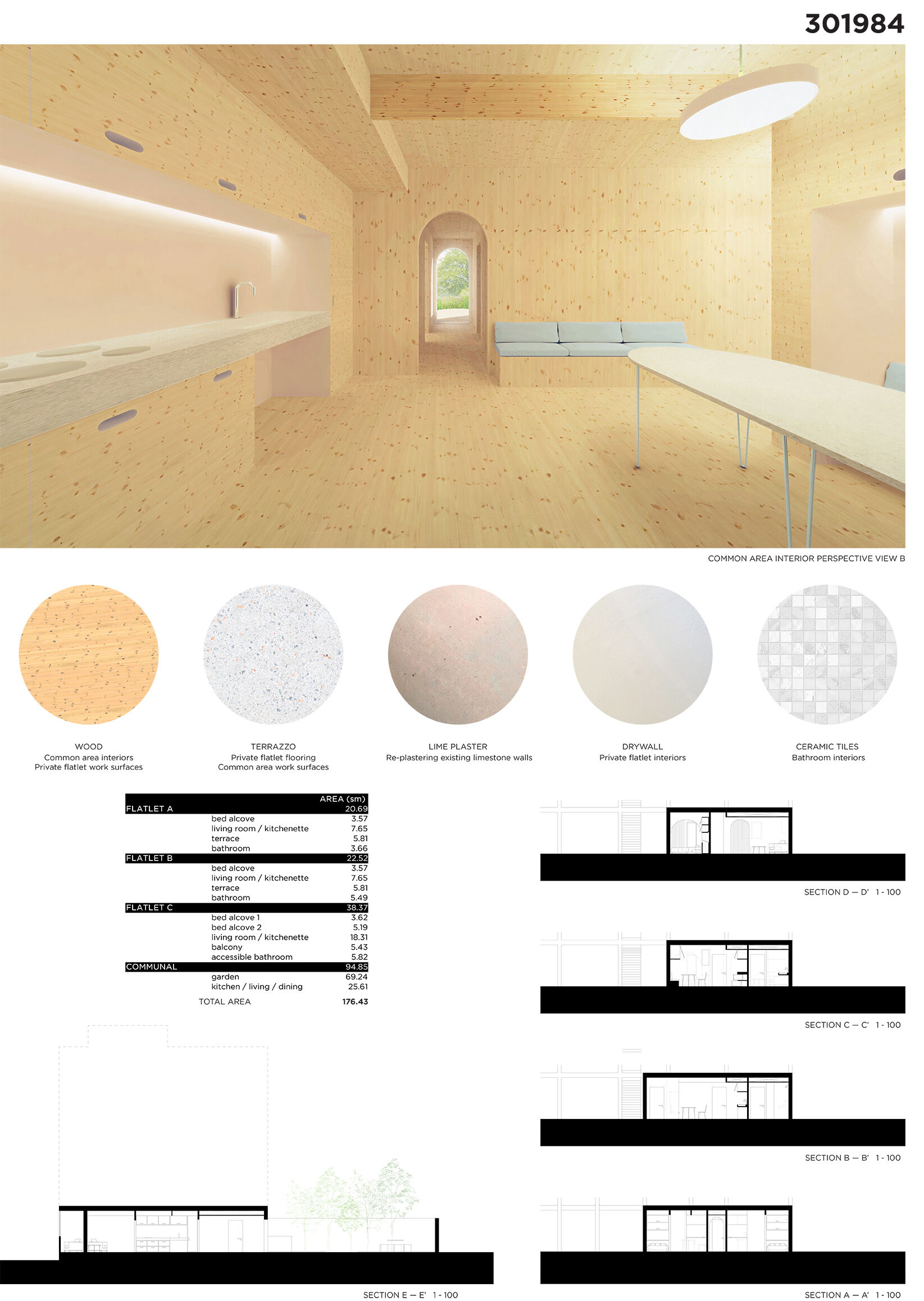 Jury Feedback
The layout meets the functionality aspect by creating 3 flatlets which are accessible for all. The communal aspect was nicely brought out through the common area which is of is good size, however, it lacks natural light and ventilation. The shared garden is also of a good size. Finally, the decision to clad every internal surface of the common area in timber feels overwhelming.