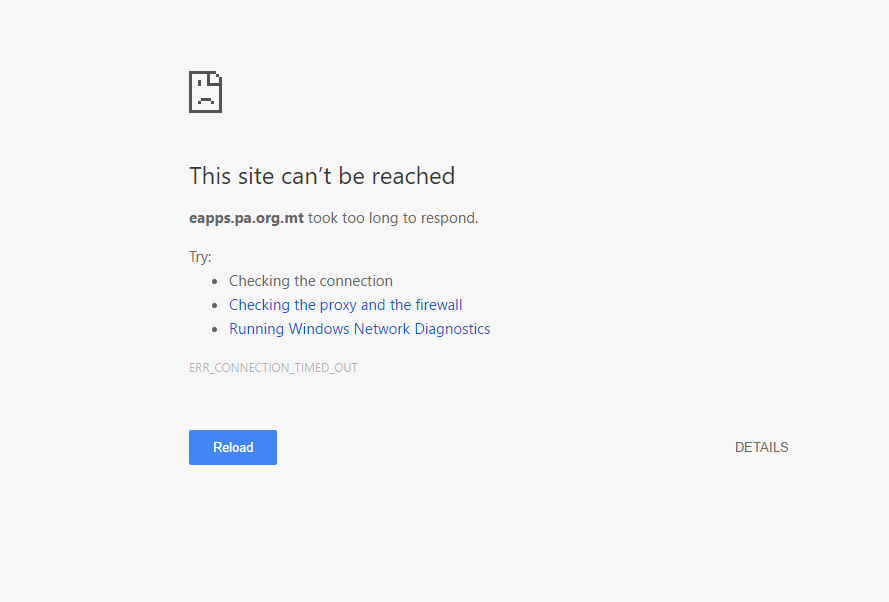 Over the past week, the Council of the Kamra tal-Periti (Chamber of Architects and Civil Engineers) has repeatedly requested the Planning Authority to issue a clear statement regarding the serious problems with the launch of its new online application portal, to confirm when the system will be fully functional, and to inform periti and the general public as to how it will be dealing with situations where deadlines, which are bound by legal timeframes, could not be met, as a result of the lack of functionality of the portal. Such statement has not been forthcoming. The Kamra is therefore issuing this statement in order to advise the public of the lack of accessibility being afforded to the profession, impeding periti from succesfully and confidently submitting and accessing documentation.
Towards the end of 2016, the Planning Authority announced that it would be launching an upgraded version of its online application portal, known as eApplications. The old system was shut down on the 23rd December 2016, and the Authority confirmed that the new version would be online and functional as of the 2nd January 2017.
However, this has not been the case, and periti have been unable to submit new applications, to download information from ongoing or decided applications, to submit correspondence and drawings to the Authority, and to generally provide their clients with services related to the eApplications portal.
The Kamra tal-Periti has communicated with the Authority on a daily basis on this matter over the past week, and acknowledged that one would expect some minor teething problems with any new system. However, the situation being faced by the profession is now far from being a minor issue, and the lack of formal communication by the Authority is unacceptable.
In accordance with legislation, planning applications are handled solely through the eApplications portal, and therefore the lack of functionality of such a system for the last two weeks is entirely unacceptable, as it is the sole means of communication with the Authority in this regard.
The Kamra tal-Periti therefore insists that the Planning Authority takes all necessary measures to ensure that the system is returned to normal without any further delay, and that the Authority issues the appropriate statements and assurances as repeatedly requested by the Kamra, with particular regard to the matter of exceeded deadlines.