On the 16th of December 2021, the Chamber of Engineers (CoE) and Kamra Tal-Periti (KTP) signed an agreement to set up a Joint Committee to be known as INĠINIERA MALTA that shall represent both professional organisations on the European Federation of National Engineering Associations (FEANI). The agreement was signed by CoE President Inġ. Malcolm Zammit and KTP President Perit Andre Pizzuto, in the presence of the CoE International Affairs representative, Inġ. Michelle Cortis and the KTP's Engineering Committee Chairperson, Perit Dr Jeanette Muñoz Abela.
The two organisations have been in discussions to collaborate more closely for several months to ensure that Maltese civil engineers are represented at FEANI.
CoE and KTP have now formalised this relationship through Inġiniera Malta in order to increase the international visibility and participation of Inġiniera (under Inġiniera Act, Cap.321) and Periti Inġiniera Ċivili (under Periti Act, Cap. 622). The engineering professions in Malta shall now be represented internationally through this joint committee.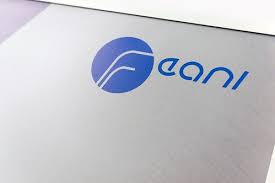 This agreement will also facilitate the process for Maltese Periti Inġiniera Ċivili applying for the prestigious Eur Ing title issued by FEANI, which helps enable recognition of engineering qualifications across Europe. The European Commission has recognised the FEANI Register and the EUR ING title as valuable tools for the recognition of national diplomas among member states.
"The FEANI scheme is an excellent example of self-regulation by a profession at European level and it provides a model for other professional groups in the technical and scientific sector, such as chemists and physicists. The FEANI register recognizes and builds upon the diversity of forms of engineering education which exist in the Community and can adapt to any changes which may be decided upon at national level. The procedures for dealing with applications for registration also provide a good respective expertise. Registration on the FEANI register indicates that, whatever the duration or content of his or her initial training, the engineer has reached a certain level of professional competence, certified by his or her peers both at national and European level. Bearing in mind that Member States are required by the case law of the Court to take post-diploma professional experience into consideration, when reaching their decision on recognition, the Commission considers that an engineer who has obtained the title of Eur ING should not normally be required to undertake an adaptation period or sit an aptitude test, as provided for in Article 4 of Directive 89/48/EEC."
Note : The Directive 89/48/EEC has been replaced by the Directive 2005/36/EC – Directive on Recognition of Professional Qualifications, signed on 7 September 2005 in Strassbourg.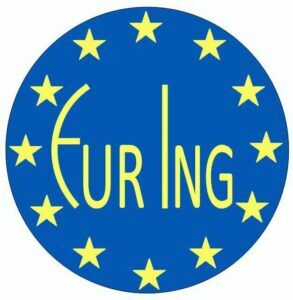 How to apply for the EUR ING title
Periti who wish to apply for the Eur Ing title must be paid-up members of the Kamra.
Prospective applicants can choose to submit an e-application through the FEANI online portal, or a hardcopy application via email to [email protected].
https://kamratalperiti.org/wp-content/uploads/IMG_20211216_184755__01-scaled.jpg
1920
2560
Kamra tal-Periti
https://kamratalperiti.org/wp-content/uploads/logo-3-300x159.png
Kamra tal-Periti
2021-12-28 13:35:12
2021-12-28 14:23:49
Kamra tal-Periti & Chamber of Engineers set up Inginiera Malta