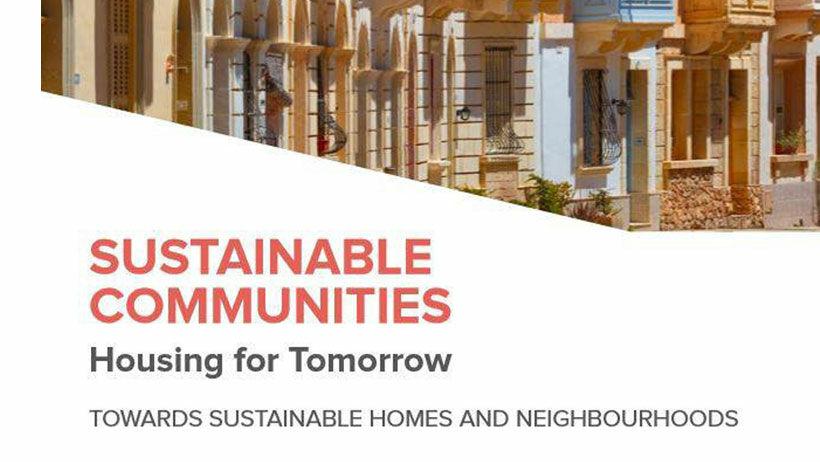 Expression of Interest
The Kamra tal-Periti is pleased to invite you to submit your Expression of Interest to participate in a design competition being organised in collaboration with the Parliamentary Secretariat for Social Accommodation and the Housing Authority as part of the recently launched scheme for Specialised Housing Programmes (SHPs).
The objective of the SHPs is to identify vulnerable user groups and provide suitable accommodation which is designed around the principles of social inclusion, environmental well-being and spatial quality. In line with this ethos, the adoption of the design competition process for the procurement of the design aspect of the scheme will ensure that the highest levels of quality are achieved.
Further information on the concept underpinning the scheme and outlining the principles of Specialised Housing Programmes can be viewed here.
A call has already been issued to NGOs who are interested in submitting their proposed projects to benefit from the scheme. An outline of the process of the scheme, including the design competition stage, can be viewed here.
The Kamra tal-Periti is inviting you to submit an Expression of Interest, which is to be received by not later than the 15th March 2019 at 17:00hrs, by submitting the information requested below.
The competition is open to Periti (or architects as defined in Articles 46-49 of the Professional Qualifications Directive). Holders of a warrant issued under Chapter 390 of the Laws of Malta and any person established in any Member State who satisfies the requirements of Article 5A thereof, are deemed to satisfy the requirements of the Directive. Collaborations between architects are also encouraged.
Once the projects to be funded are shortlisted by the Board established to oversee the process, those participants who would have submitted their EOI will be invited to a briefing session, where further information on the competition process will be presented. The design competition will be anonymous, and will be adjudicated by a jury of experts appointed by the Kamra tal-Periti and the Board.
Registration of your interest in this EOI does not bind you to participate in the competition, but is required to ensure that you receive further information and updates on the process.
Any queries are to be submitted to [email protected] by not later than the 11th March 2019.