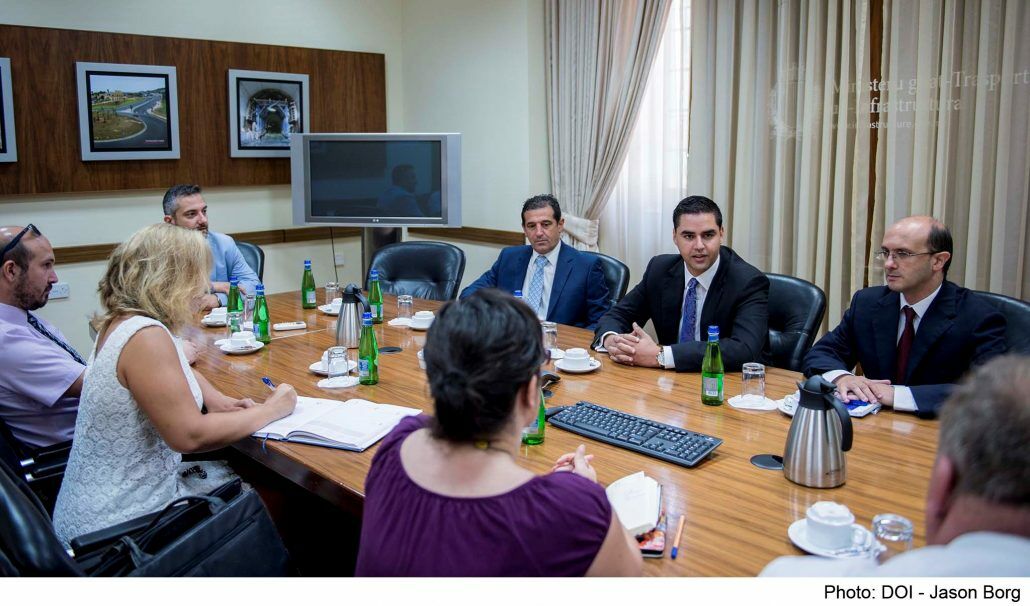 On Friday 21st July 2017, the Council of the Kamra tal-Periti met with the newly appointed Minister for Transport, Infrastructure and Capital Projects, the Honourable Ian Borg, and with the Parliamentary Secretary for Planning and Property Market, the Honourable Chris Agius.
Since many aspects of the profession fall within their remit, this meeting served as a stock take on the current state of the profession, and as an opportunity to discuss the latest developments regarding the Periti Act, various issues regarding matters relating to planning and building regulations, and the recently established Lands Authority.
The government's pledge to embark on a nationwide overhaul of our road infrastructure was also discussed, and the Kamra put forward its opinion that such an exercise should not be limited to mere resurfacing, but that this should be an opportunity to undertake a redesign from an urban viewpoint of various parts of the network which are crying out for regeneration.
This initial meeting will be followed by a series of more focused meetings on specific topics that shall be undertaken over the coming months.
The President of the Council, Professor Alex Torpiano, presented a memorandum outlining the main priorities of the Council, which can be downloaded by clicking on button below.